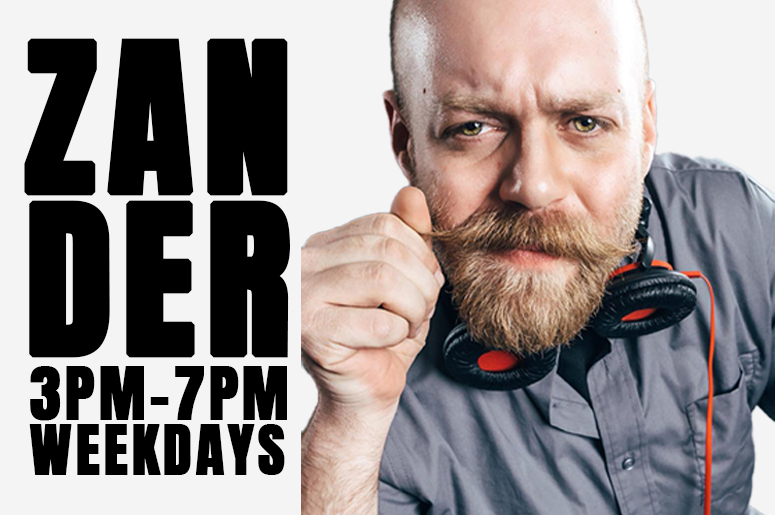 Zander attended Brown College in Minneapolis, where he received an associate degree in Radio Broadcasting and Audio Production. He graduated on the Dean's list in 2003. Shortly after, he began working at a Top 40 station in Eau Claire, Wisconsin. In 2006 Zander relocated to Macon, Georgia to host the night show on All The Hits B95.1 where he stayed until 2008. 2009 came and Cumulus Macon launched Rock 105.5. Zander hopped over to host the midday shift and manage the production department as Production Director.
Zander worked as Production Director for Cumulus Macon and with Rock 105-5 until 2012 when he landed a job within Cumulus Grand Rapids, in West Michigan, which was closer to his home and family in The Frozen Tundra(West Central Wisconsin). He and his wife, whom he picked up along the way in 2008, packed up a trailer, grabbed the dogs and hit the road.
In Grand Rapids Zander was Production director and voice tracked a weekend show on Cumulus's WTNR until he decided to entertain an opportunity in Virginia Beach Virginia in 2014. Virginia is for lovers…Not for Zander, so he and his wife packed up again and headed back to Macon.
After making some calls, Zander found himself back at his old stomping ground working with the fine folks at 544 Mulberry Street, downtown. He is Production and Continuity Director. You can hear him on a radio ad once in a while and now you can catch him weekdays from 3-7 on All The Hits B95.1. If he had the option to get paid in Bitcoin he would totally take it.
Winner of Silver Ady Award for outstanding commercial production.
interests:
Cryptocurrency.
Winemaking/brewing.
Hunting/Shooting/Fishing/Nature.
Guitars and Music.
Gardening/Farming/Prepping.